Hardwood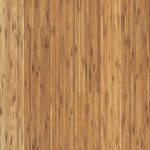 Wood flooring enhances the beauty and complements any room, it also increases in beauty with time. Nearly all real estate agents say that wood flooring sells homes faster and for more money. Solid wood flooring expands and contracts with changes in your home's relative humidity. They can be sanded and refinished over several generations of use.

For centuries people have enjoyed the warmth and beauty of natural hardwood floors. Each hardwood floor is as unique as the trees they came from and wood's natural textures and subtle shades add an elegant charm to any room.

Today's hardwood flooring manufacturers have made tremendous advances in the manufacturing of wood floors and finishes. Hardwood floors are much easier to maintain, more durable and come in a wider selection of hardwood species than ever before.